Pre-Retiree / Retiree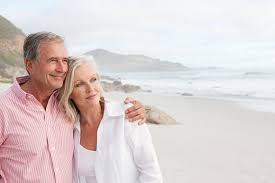 Loyd Financial Management's advisors are contacted by many prospective clients who are nearing retirement or are currently in retirement and want an assessment of whether they are on the right track financially. We have found that financial planning for retirement at this "pre-retiree" stage is ideal. With time to understand a client's needs and implement effective strategies, we can significantly enhance a person's or a family's financial security and build a strong foundation for their retirement years.
Working with Loyd Financial Management to create a comprehensive financial plan and retirement plan will address a wide range of questions for pre-retirees. Some of the issues are the same as those for retirees, such as long-term spending and investment projections, insurance-needs assessments, and estate planning. But when we work with pre-retirees, we can also answer questions such as these:
When can I retire without worrying about running out of money?

When should I start taking Social Security? When should my spouse start taking it?

How aggressively should I invest for a retirement that is likely to be 30 years or more?

Do I need to work part-time in retirement?

Do I have enough financial security to start a business or a new career?
These questions—and many others—will be answered through our financial planning process. Our financial plan will lay out in detail how to maintain your desired retirement lifestyle. Our team will be with you every step of the way as you reach retirement and adjust your needs and goals. Our relationship is for the long term.