Services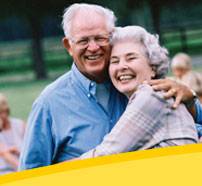 Financial Planning
As part of the financial planning process, we will review your finances and prepare a written financial plan each year, or more frequently, if needed. We will work with you to determine your goals, design various strategies and implement a game-plan to reach your goals. The preparation of a Comprehensive Personal Financial Plan involves many tasks:
Preparing a financial planning questionnaire.

Assessing your risk tolerance.

Analyzing your monthly and annual budget and cash flow.

Creating a net worth statement.

Estimating your insurance needs.
Reviewing your existing insurance policies.

Estimating and planning for future education expenses.

Analyzing investment choices.

Analyzing your income tax returns.

Reviewing your estate planning documents.



Investment Management
Making recommendations and preparing reports.

Managing your investments on an ongoing and continuous basis.

Preparing and sending you cumulative Quarterly Statements that incorporate the assets you own that are under Don's management.

Preparing Morningstar Portfolio Reports for your investments.

Evaluating, recommending and advising you how to allocate your employer-provided retirement plans such as 401(k), 403(b) and 457 plans, Deferred Compensation plans, SEP-IRAs, SIMPLE-IRAs, etc.
Consultations
Consultations and advice over the telephone, by email, or in person are available at no additional cost or fee to all financial planning clients. Such advice can pertain to any issue relating to your financial life.