Types of Clients
An important question to ask is "Why should I become a client?"
There are numerous reasons why prospective clients seek our advice and assistance. Many of our clients initially sought our services because they had experienced one or more of the following life-changing events: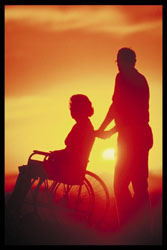 Divorce
Death of a loved one
Received an inheritance
Marriage
New job
Retirement
Received proceeds from a lawsuit
New child or grandchild
Bought or sold a business
Goals and Objectives
Help you achieve your financial goals and dreams.

Help you achieve a competitive rate of return on your investments, taking into consideration your financial goals and objectives while minimizing risk.

Eliminate the financial mistakes that you would have otherwise made without professional counsel.

Minimize time spent researching and managing your own investments and financial affairs.

Provide your significant other with peace of mind that your financial affairs are all in one place.

Simplify and organize your financial life.